About Us
Welcome to Country Club Pet Hospital! We're proud to provide a wide variety of professional veterinary services for pets of all types in Mansfield, TX & surrounding areas!
At Country Club Pet Hospital, we strive to provide high-quality veterinary care for the pets that are a special part of your life.
New Clients
welcomes you and your pet!
We always welcome new clients and patients to our full-service veterinary practice in Mansfield, TX. We know you will be very happy with our services. We look forward to meeting you and your pets!
New Client Form
Our Team!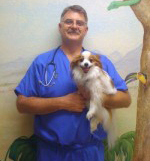 Dr. Kendrick - DVM
I graduated from Texas A&M College of Veterinary Medicine in May of 1988 after successfully completing the requirements for two Bachelor of Science...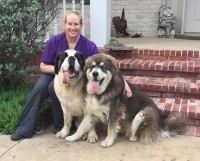 Dr. Neece - DVM
I graduated from Kansas State University in 1996 and after practicing for 4 years in Carlsbad, New Mexico, I decided to become a Texan. I have been...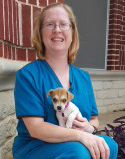 Sandi - Technician
I grew up in Irving, Texas and now reside in Arlington. I married my husband in 1999 and we have 2 beautiful daughters. I graduated from UTA in 1999 and from...
Address
2250 Matlock Rd.
Mansfield, Texas
76063
Contact
Phone: (817) 477-4143
Fax (817) 394-5087
Email: countryclubpethospital
@gmail.com
Hours
Monday 6:30am – 6:00pm
Tuesday 6:30am – 6:00pm
Wednesday 6:30am – 6:00pm
Thursday 6:30am – 6:00pm
Friday 6:30am – 6:00pm
Saturday 7:00am – 12:00pm
Sunday Closed
Emergency
If you think your pet is having a medical emergency outside of our regular office hours, please call the Animal Emergency Hospital of Mansfield at (817) 473-7838.
Our Services
We Offer Excellent & Unique Services
Our hospital offers a wide range of veterinary services for pets in Mansfield. If you're ready to see our expert veterinary team, call Country Club Pet Hospital today at (817) 477-4143.
Laser Therapy

Digital Dental Radiography

Ultrasonography

Complete In-House Laboratory
Spaying
Neutering
Soft Tissue Surgery
Orthopaedic Surgery
Puppy Wellness

Kitten Wellness

Adult Pet Wellness

Senior Pet Wellness
Specialist Referrals
Behavioral Counseling
Microchip Pet Identification
We are committed to providing you with the latest in pet health information. This information is for educational purposes to help you understand your pet's healthcare needs. Please contact us directly for specific concerns about your pet.
Pet Health Checker
A tool to help you decide if your pet's symptoms require veterinary attention and how quickly that attention is needed.
Pet Health Library
Over 1200 articles professionally written and updated by practice expertsigh quality client information.
How-To Videos
A series of helpful short videos on dog and cat care.
News
Keep up-to-date on the latest in pet trends and information.